"There are lots of choices when it comes to a web designer and hosting as we know. I experienced this when we started to set up our new website.
I found the support, knowledge and impeccable follow up at Dragonwyck Web Design to be top notch.
They truly care about their customers and you can be assured that your success rate will be higher by using their service."
- Steve Johnson, Vintage Garage Signs
---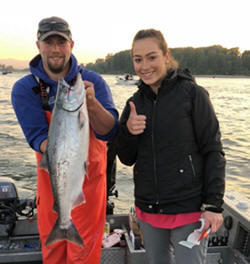 Dragonwyck has been my go-to for 5 years now, and all I can say is thank you so much! Knowledgeable, responsive and in tune to the latest and greatest of websites, John with Dragonwyck has helped me grow my business over 30% in the last two years.
Highly recommended!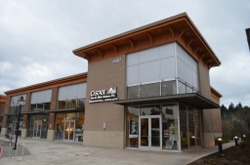 "Dragonwyck Web Design with its creator John Ohlson has been an excellent company for not just the creation of our web site but its maintenance.
He has come up with many money saving ideas and ways to place our site on the top of internet search engines.
I am so happy to have such abilities in our own home town of Gig Harbor."
- Keith Dahlhauser MD, FACS, Cascade Eye and Skin, P.C.
---
"I am so happy that I chose Dragonwyck Web Design for our website!"
"John is so knowledgeable and helpful. Before I found John I was intimidated by the website process, but he helped me every step of the way.
His expertise has landed us on page one!!!!! Can't say enough about his abilities.
Highly recommend!" Karen A. - Crescent Valley Plumbing
---
"Thank you so much for putting together a website that immediately produced business! You exceeded my expectations in design and customer service!"
Robert Johnson - Gig Harbor Window & Door LLC
---

We're so happy with our website - it has generated more traffic in the last 2 months than our old site did in the first 2 quarters of the year!
We desperately needed help building a website - our old one was actually hurting our business, it was that bad. John at Dragonwyck Web Design not only hooked us up with an awesome new website (Sunset Yacht Sales LLC, which has generated more traffic in the last 2 months than our old site did in the first 2 quarters of the year), he also gave our team a lesson on how to operate the back end of the site.
We've had a few questions since then and he's always quick to respond and very helpful. John is awesome: very attentive, approachable, encouraging, and brilliant at what he does! Our site is exactly how we wanted it.
John's super nice and I think I speak for my whole staff when I say that we HIGHLY recommend him and Dragonwyck Web Design.
Katie Lodge, Sunset Yacht Sales LLC, Gig Harbor
---
"John has done 3 websites for our businesses. I have recommended him to several friends and family. He knows what he is doing and is on top it. I really appreciate how quickly he puts the websites together without lacking in detail."
- Levy Boswell, South Loop Storage, Gig Harbor Asphalt Paving, Arizona Spray Foam Roofing
---
"Now that I'm thinking about it, I have seen an increase in the number of calls or website contacts [since Dragonwyck optimized my site for SEO]! It's amazing what happens when people see you lol. I appreciate you so much!!
These results are really amazing. I'm excited to see where I'll be in another few months.
Thank you again. "
- Ellie Knasiak, Impressions By Ellie
---
"John helped me finally figure out how to use Social Media effectively. I could not get anyone to explain to me how to use it properly and how to navigate. John walked me through it and answered all those nagging questions that stopped me from using it. In 4 days I have 2 direct sales in FB and I have a 5% increase in Social Media traffic to my website (for the whole month). I highly recommend John! Thank you!"
- Barbara Ansley-Vensas, Ansley Art & Images
---
I just wanted to say that you do awesome work!! The changes almost seemed to be happening as fast as I was sending them in!! We appreciate all your effort with this roll out and the subsequent changes needed to make the site mobile friendly.
- Joel Cole Construction
---
Thank you so much! Iím so amazed and thankful for all the hard work you have done. I greatly appreciate all your hard work, time and help in all the aspects of the website.
- Jackie Gates, IMMUSIST™ Advance