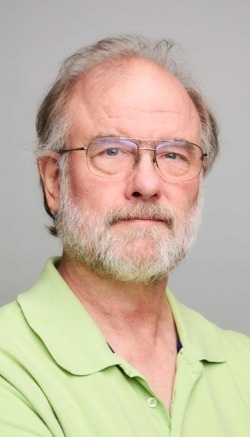 Dragonwyck Web Design LLC was founded in 1999 by Website Designer and Software Developer John Ohlson.
With over 23 years of experience in website design, graphics, database development and software application development and design, our development staff brings a wealth of experience and technical expertise to Dragonwyck Web Design LLC. Areas of expertise include government sector projects, content management system websites, e-commerce websites, Smartphone enabled websites and mobile & wireless computing.
Dragonwyck President and CEO John Ohlson has lectured and authored numerous technical conference papers on application development, database design, software quality assurance, web design and wireless computing for such organizations as the Geospatial Information Technology Association's international conferences, the American Water Works Association, the Information Management and Technology Conference, SAP TechEd, America's SAP User Group, and Tacoma Community College.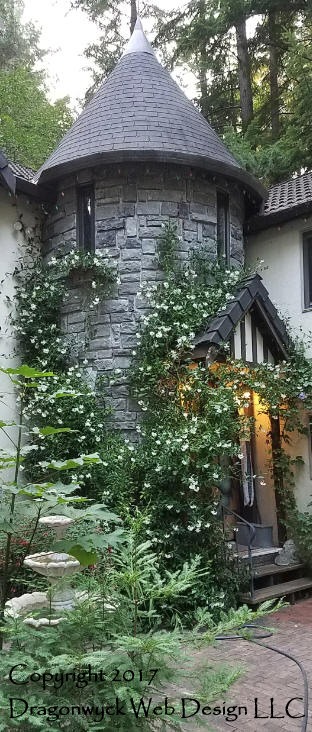 Over 130 clients comprise our diverse portfolio of websites, from Belly Dancers to Boy Scouts, port security consultants, building contractors, online eCommerce merchants, non-profit and community groups, medical practitioners, authors, dog groomers, landscapers, nurseries, fruit vendors, automotive memorabilia sales, soaps and skin care products, psychologists, family therapists, marriage counselors, hypnotherapists, dance instructors, family counselors, airplane performance parts manufacturers, airports, attorneys, soap makers, skin care products, seamstresses, quilters, public advocacy groups, mini warehouses, plumbers, asphalt contractors, roofing contractors, home inspectors, cemeteries, fishing guides, and concrete contractors. Our website hosting client base extends from the greater Puget Sound metro area to Arizona, Texas, Illinois, Maryland, Missouri and Michigan.
"Websites that Work" is our motto - anyone can build a website that looks pretty, but does it bring in customers? Can you find it on Google? That is the true test of a great web design firm; the ability to create great looking websites that have the right ingredients to be successful tools for increasing your business.
Dragonwyck Web Design LLC has been in the web business for over 23 years, and possesses the experience and reputation needed to provide a quality online presence for your company or organization.
Why Choose Dragonwyck Web Design?
Things to avoid:
"Do It Yourself" website builders (nothing is really 'free')
Offshore vendors
Inexperienced designers
Using friends & relatives as your web developer
Offshore technical support centers
Web Developers who are unable to take on 'end-to-end' responsibility for a project, and need assistance from others
Vendors who rely on insecure 'open source' development platforms, such as WordPress (we write our own CMS Software)
Your web designer should:
Have a local presence; someone local and honest, that you can talk to face to face.
Provide an online presence for your company that aligns with your business goals, and responds to your customer's needs.
Possess the knowledge and experience to build sound business solutions that drive success.
Leverage newer technologies to help your business stay at the leading edge, while maintaining backwards compatibility with older browsers and devices.
Look at the big picture to deliver a web presence that provides the optimal business solution for your business.
Our Industry Standard Web Hosting Data Center:
Located in the Puget Sound area
24 hour online battery backup
24 hours of diesel fueled generator backup power
Earthquake resistant building
Temperature controlled to within 1 degree
Humidity controlled
Data backups
Our satisfied clients say it all about our work:
"Dragonwyck Web Design with its creator John Ohlson has been an excellent company for not just the creation of our web site but its maintenance. He has come up with many money saving ideas and ways to place our site on the top of internet search engines. I am so happy to have such abilities in our own home town of Gig Harbor."
- Keith Dahlhauser MD, FACS, Cascade Eye and Skin, P.C.
"Dragonwyck was a pleasure to work with. I had been avoiding updating my website for years because it seemed so complicated. John patiently worked through it with me, and I'm very happy with the results. Plus - 2 new orders within hours of my site going live!"
- Paula Gibbons, Paula's Soaps
"...thanks a million for your continued awesome help and customer service! You are the best!"
- Laura Thiery, Aphrodites Salon
"He has contrived to get my own site to the top of virtually every search for computer services in this area, to the extent that the site provides so many leads that I find it unnecessary to advertise my services."
- Geoff Jackson, New Dimension Technologies, Gig Harbor, WA
"We desperately needed help building a website. Our old one was actually hurting our business, it was that bad. Dragonwyck Web Design hooked us up with an awesome new website: Sunset Yacht Sales LLC, which has generated more traffic in the last 2 months than our old site did in the first 2 quarters of the year. We HIGHLY recommend Dragonwyck Web Design."
- Katie Lodge, Sunset Yacht Sales LLC, Gig Harbor
"There are lots of choices when it comes to web design and hosting as we know.
I experienced this when we started to set up our new website. I found the support, knowledge and impeccable follow up at Dragonwyck Web Design to be top notch. They truly care about their customers and you can be assured that your success rate will be higher by using their service."
- Steve Johnson, Vintage Garage Signs