Dragonwyck Web Design - Gig Harbor Web Designer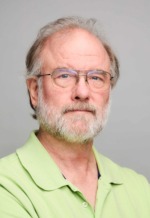 Dragonwyck Web Design LLC was founded in 1999 by Web Developer John Ohlson.
With over seventeen years of experience in website design, graphics, database development and software application development and design, in the Gig Harbor area, our development staff brings a wealth of experience and technical expertise to Dragonwyck Web Design LLC. Areas of expertise include government sector projects, content management system websites, e-commerce websites, Smartphone enabled websites and mobile & wireless computing.
Dragonwyck President and CEO John Ohlson has lectured and authored numerous technical conference papers on application development, database design, software quality assurance, web design and wireless computing for such organizations as the Geospatial Information Technology Association's international conferences, the American Water Works Association, the Information Management and Technology Conference, SAP TechEd, America's SAP User Group, and Tacoma Community College.
Over 130 clients, based mostly in the Gig Harbor, WA region comprise our portfolio, from belly dancers to Boy Scouts, biometric security consultants to building contractors, online eCommerce merchants, non-profit and community groups, medical practitioners, photographers, dog groomers, landscapers, nurseries, fruit vendors, automotive memorabilia sales, yarn stores, incense sales, Belly Dancers, psychologists, family therapists, marriage counselors, hypnotherapists, yoga instructors, family counselors and more.
"Websites that Work" is our motto - anyone can build a website that looks pretty, but does it bring in customers? Can you find it on Google? That is the true test of a great web design firm; the ability to create great looking websites that have the right ingredients to be successful tools for increasing your business.
Our satisfied clients say it all about our work:
Dragonwyck Web Design with its creator John Ohlson has been an excellent company for not just the creation of our web site but its maintenance. He has come up with many money saving ideas and ways to place our site on the top of internet search engines. I am so happy to have such abilities in our own home town of Gig Harbor.
- Keith Dahlhauser MD, FACS, Cascade Eye and Skin, P.C., Gig Harbor, WA
There are lots of choices when it comes to web design and hosting as we know.
I experienced this when we started to set up GarageArt.com. I found the support, knowledge and impeccable follow up at Dragonwyck Web Design to be top notch. They truly care about their customers and you can be assured that your success rate will be higher by using their service.
- Steve Johnson, Garage Art LLC, Gig Harbor, WA
We love the site you created for us! We constantly receive positive feedback from people who have viewed our site. We find it to be our most successful marketing tool!
- Valerie Nixon - Choice Carpentry of Gig Harbor
"He has contrived to get my own site to the top of virtually every search for computer services in this area, to the extent that the site provides so many leads that I find it unnecessary to advertise my services."
- Geoff Jackson, New Dimension Technologies, Gig Harbor, WA
Call or email us today, to set up a free consultation about your website needs.

Dragonwyck Web Design LLC
PO Box 581
Fox Island, WA 98333
Voice: 253-380-4100
FAX: 253-549-7701
Email

---
---
Home | Web Design Services | Client Portfolio | Company Profile | Privacy | Contact Us
---

Accredited Business,
Better Business Bureau

Dragonwyck Web Design LLC




Find us on LinkedIn
---
Website Design by Dragonwyck® Web Design LLC
Gig Harbor Web Designer




Copyright © 2014
Dragonwyck Web Design, LLC
Fox Island, Washington
253-380-4100